Stand-up Paddleboarding is a great way to get fit & get into nature – and it's easy to see why once you've tried it! 
​SUP is one of our most accessible Watersports and we can get you out on the water in minutes, the sport is a great way to spend time with the family while working on your core strength and fitness.
​Paddleboarding is available to everyone aged 5 onwards, for the younger ones they will need to share with adults. All sessions are fully supervised by highly trained and experienced staff, they will be on hand to offer assistance and keep an eye out.
Prices start from £20 per person and all you need to bring is a towel!
​Please note: Buoyancy aids will be provided and must be worn at all times, non-swimmers are welcome but you must be comfortable threading water.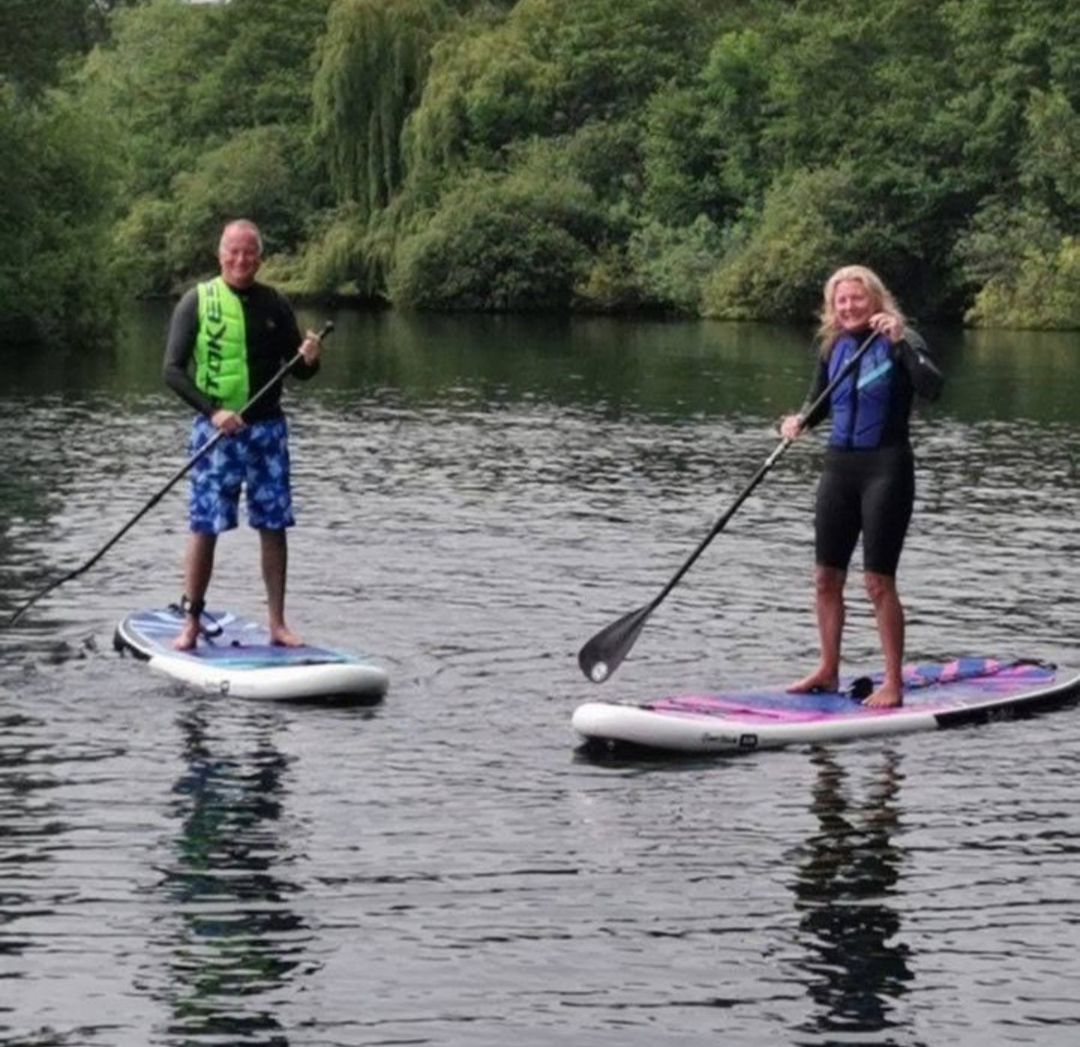 Booking Information
Sessions Run Everyday 1000-1800
All Activities are Bookable online
Everyone must at all times wear a life jacket.
Prices are per craft per hour
Only 1 adult per craft or 1 adult and 1 child.
All under 10s must be on a craft with an adult
All under 16s must be supervised on the water by an adult on a separate craft.
Everyone must stay within the paddle boarding area.
Prices
Activity
Cost
Paddle Board Hire inc Wetsuit
£20
​Self Launch without equipment
£10
Self Launch Day Pass
£40
Self Launch Season Pass
£300
​SUP Lesson with all equipment
(set hours only please call to book)
£45