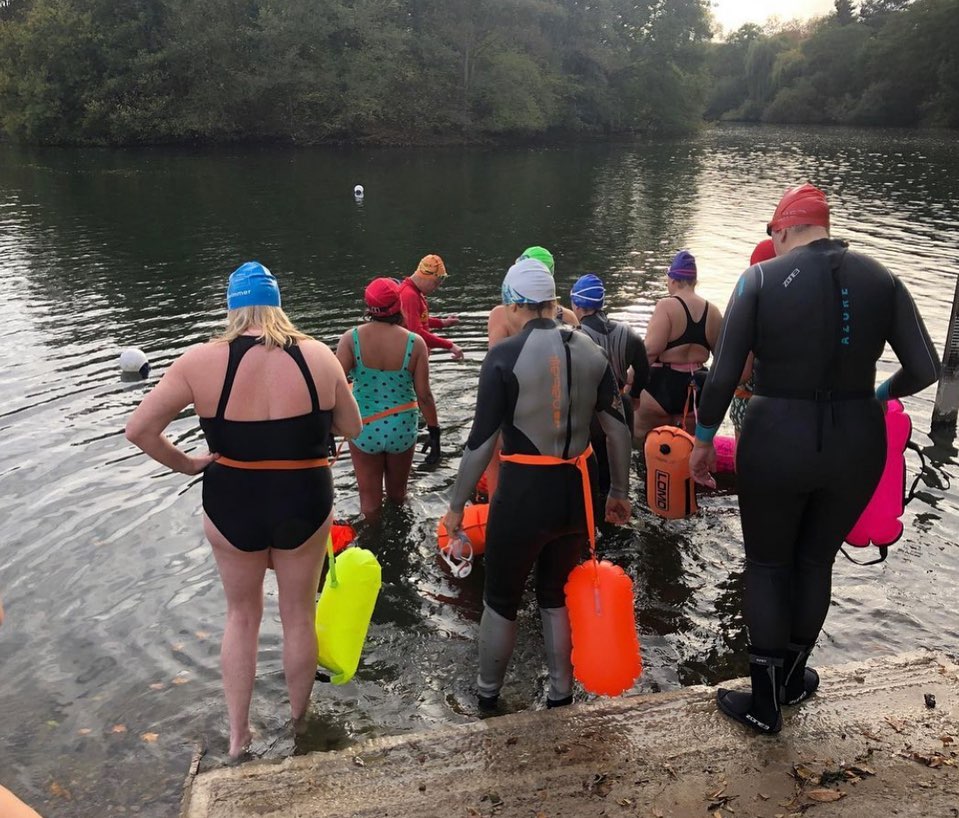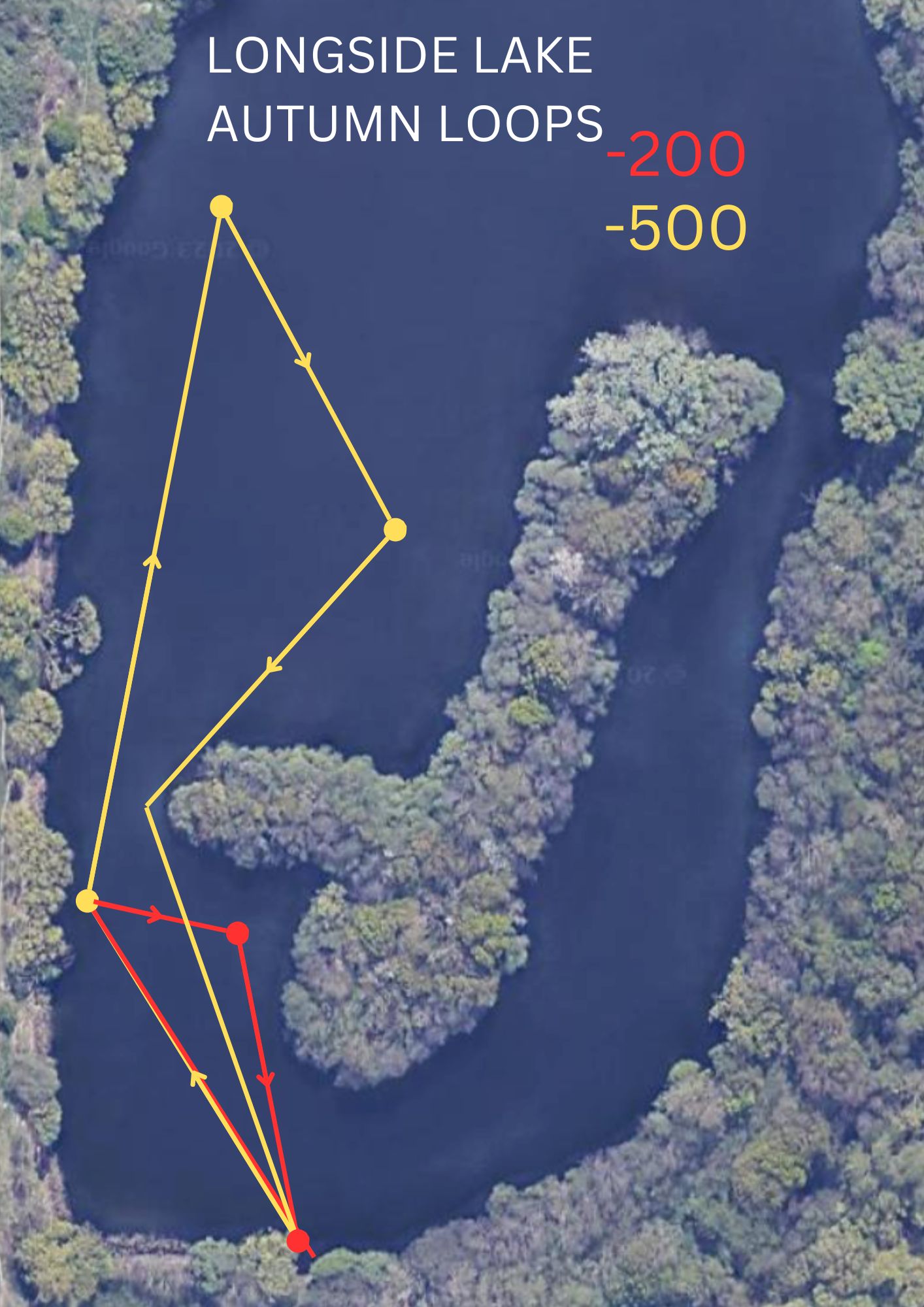 Open Water Swimming & Triathlon Training
We are proud to be able to offer early morning and evening, during the summer, open water swimming sessions in beautifully clear water on the outskirts of London.
We pride ourselves on our friendly and approachable atmosphere and welcome all levels of swimmers. Our priority is your safety and enjoyment of our lake, and ask you to please follow all safety protocols. We are a NOWCA-affiliated lake, but nowca membership is not required to swim at our lake, and invite everyone to join us.
We have 3 swim loops available - 200m/500m/800m.
(We also offer a 50m loop close to the dock & main bank, for first-time OWS)
We hope to provide a lake where you can really enjoy what wild swimming is all about.
You can book via the ACTiO app or our own booking system
Prices
Single Swim:     £7      
Bulk Buy x 10:   £60
Winter Times 
We are now in our winter times, The loops pictured will change as the water temperature drops, please ask at reception when you arrive.
| Day | Times |
| --- | --- |
| Monday | No Swim |
| Tuesday | No Swim |
| Wednesday | 08:00 -1000 |
| Thursday | 14:00 - 16:00 |
| Friday | No Swim |
| Saturday | 08:00 - 1000 |
| Sunday | No Swim |
Important information
Booking in advance is perfered
Each swim costs £7, we accept cash or card​
When you arrive at the lake
The entrance to the site is along the Thorpe bypass road (B338) go through the gates and across a bridge over the M25, Follow the road to the main car park & overflow parking.
Please park considerately.
Once ready to start your swim please go to the reception to check in for your swim, collect your safety wristband and look at the safety information on the board (especially if you are new to our lake / open water).
Put on a bright swim hat OR use a tow float, one of these must be used so the safety team can always spot you. You will not be allowed into the water without one.
Enter the water from the designated point on the slipway.
There is NO TIME LIMIT on your swim, have a quick dip or stay for the whole session, all swimmers must be out of the water by the end of the session. 
Exit the Water from the same slipway, and REMEMBER TO RETURN YOUR SAFETY BAND.
Under 16 Important Information
​We welcome competent under 16's swimmers.
Under 16's must be able to swim 500 metres without stopping
All under 16's must swim with a parent or responsible adult (1:1 ratio).
Tow floats are required by all under 16's Swimmers.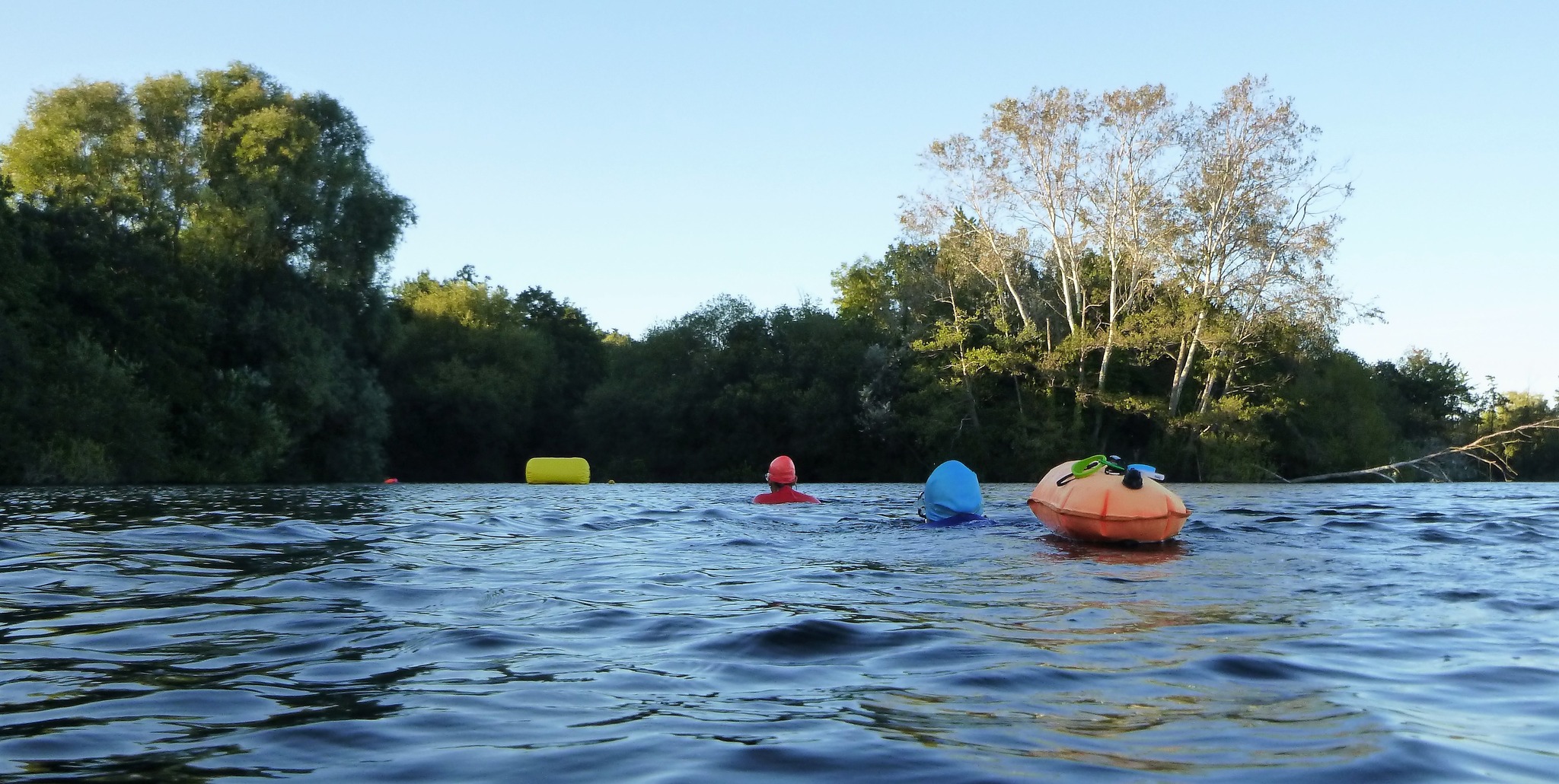 Imporant Things To Note
All Swimmers MUST wear a brightly coloured swim hat OR brightly coloured tow float
New & Beginner Swimmers MUST use a tow float
We Provide a 200m 600m & 800m Loop,

All swimmers must stick to designated loops
All Swimmers must book a swim session in advance.
All swimmers must sign up to use our booking system
All swimmers must use our safety band and return it after their swim. This is compulsory and for your safety