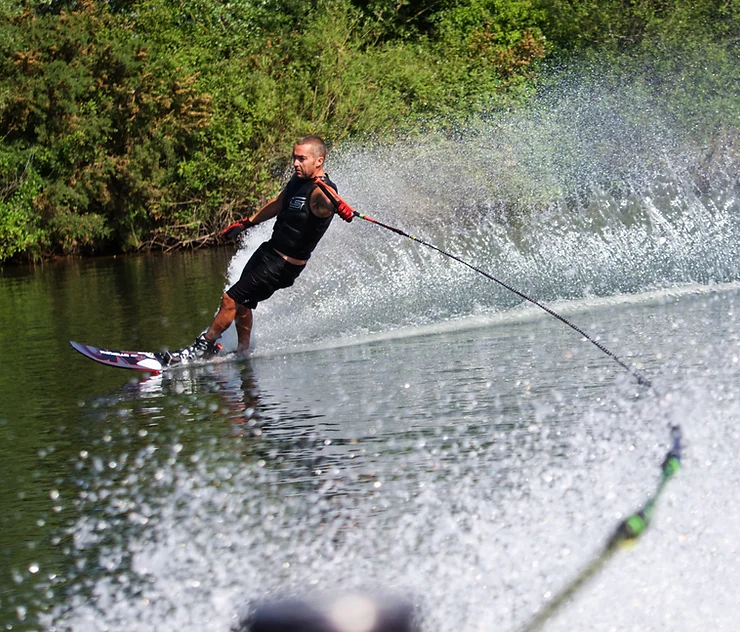 Chris Mullins
BWSW Level 3 Waterski & Wakeboard Coach
CJM Ski & Wake was started by Level 3 Waterski & Wakeboard Coach Chris Mullins in 2014.
​Waterskiing & Wakeboard have been passions of Chris for over 20 years. He learnt to ski at the age of 11 & he qualified as a coach in 2006. He then went on to coach in multiple waterski sites around the UK & Europe including waterski Scotland, Poros in Greece & Xtreme gene in Spain.
In 2014 he set up his own Ski School - CJM Ski & Wake, which started in the new forest & eventually found a permanent site in 2020. 
He went on to become a British waterski and wakeboard trainer and examiner and runs many coaching courses, training the next generation of coaches.
Elle Mullins
BWSW Level 1 Waterski & Wakeboard Coach and SBD2 Driver.
Elle grew up in Dublin and never heard of waterskiing or wakeboarding until she met Chris in 2011 snow skiing in France. Elle learnt to waterski in the summer of 2012 in the Cotswolds where she and Chris worked for the summer. 
Elle has run several clubs and ski lakes alongside Chris. Learning to drive for skiers in 2014 and qualified as a coach in 2018. She loves waterskiing although doesn't take it very seriously and enjoys paddleboarding with her son and can't wait to get him up on skis as soon as he is old enough.